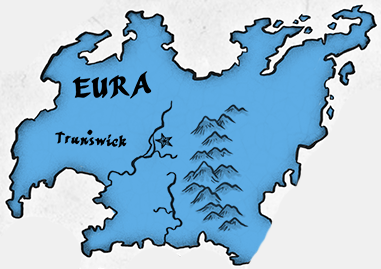 Eura is a region in Erdas that resembles Europe in culture as well as appearance. Briggan and Rumfuss originate from here.
Description
Eura has many moors and grassy hills, and is home to many shepherds. Eura's patron beast is Briggan the Wolf, and it is also ruled by a queen. It appears to resemble Europe, most noticeably The United Kingdom and Scandinavia. It is west of Zhong, and Greenhaven is also sometimes considered a part of Eura.
Unlike Zhong, Eura's Nectar Ceremonies have the most important summoner go first. There is also a holiday celebration in Eura called the Spring Festival.
Town, Cities, and Landmarks
Notable Characters from Eura
Notable Events That Took Place In Eura
Gallery
Community content is available under
CC-BY-SA
unless otherwise noted.